In 20 years I won't remember today; that scares me.
why is levi yelling at eren

because of all the big ass trees
"I want to go to japan and be a mangaka"
do u rly?

Please pass this on.  Please educate those foolish children and weeaboos who (are most likely spoiled) and have no idea what sort of a hellish life being a mangaka in Japan could be…
austria's voice actor is strong for not laughing whenever he says anything
Me running away from responsibility.
(Fuente: allons-y-to-the-moon)
doujins that look like official art
person:

OMG YOU DIDN'T STUDY FOR THE TEST???!?!?!

me:

nope

person:

BUT HOW ARE YOU GONNA PASS???

me:

i'm not
❋
faerilee
says: Hello! Sorry for bothering you, but may I ask if I can use your little!Germany art (sourced of course) on my sidebar?
Omg.Of course you can!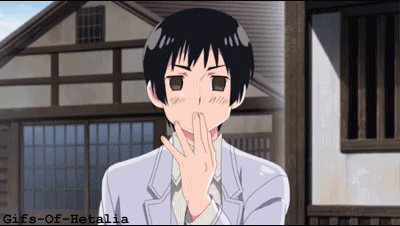 when you genuinely like and care for someone but can't express it without being weird
(Fuente: coolfawn)
❋ Anónimo says: *gives you a picture of Italy* You can have this, I don't need it

I thought it was funny until I realized the cat doesn't run away but it rolls away  now it's fucking hilarious

IT JUST ROLLS AWAY IM CRYING

OMG I'M SO DONE

The dog's just like…… dafuq?

I'm so done

I don't know what to think any more. Of course that could be due to how much I'm laughing
(Fuente: onlylolgifs)
"That's your otp"?

"They're just friends"

"That's your otp"?

"But they hate each other."

"That's your otp?" 

"But they're not gay."

"That's your otp?"

"But they are like 2 feet apart in height."

"That's your otp?"

"But one of them is dead."